The Life & Death of Robin Williams
"Robin McLaurin Williams was born on Saturday, July 21st, 1951, in Chicago, Illinois, a great-great-grandson of Mississippi Governor and Senator, Anselm J. McLaurin. His mother, Laurie McLaurin (née Janin), was a former model from Mississippi, and his father, Robert Fitzgerald Williams, was a Ford Motor Company executive from Indiana. Williams had English, German, French, Welsh, Irish, and Scottish ancestry.
Robin briefly studied political science before enrolling at Juilliard School to study theatre. After leaving Juilliard, he performed in nightclubs where he was discovered for the role of "Mork, from Ork", in an episode of Happy Days (1974) (episode, Happy Days: "My Favorite Orkn" (1978), led to his famous spin-off weekly TV series, "Mork & Mindy" (1978). He made his feature starring debut playing the title role in "Popeye" (1980), directed by Robert Altman.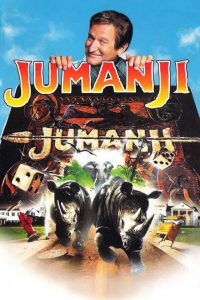 Williams' continuous comedies and wild comic talents involved a great deal of improvisation, following in the footsteps of his idol Jonathan Winters. Williams also proved to be an effective dramatic actor, receiving Academy Award nominations for Best Actor in a Leading Role in Good Morning, Vietnam (1987), Dead Poets Society (1989), and The Fisher King (1991), before winning the Academy Award for Best Actor in a Supporting Role in Good Will Hunting (1997).
During the 1990s, Williams became a beloved hero to children the world over for his roles in a string of hit family-oriented films, including Hook (1991), FernGully: The Last Rainforest (1992), Aladdin (1992), Mrs. Doubtfire (1993), Jumanji (1995), Flubber(1997), and Bicentennial Man (1999). He continued entertaining children and families into the 21st century with his work in Robots (2005), Happy Feet (2006), Night at the Museum(2006), Night at the Museum: Battle of the Smithsonian (2009), Happy Feet Two (2011), and Night at the Museum: Secret of the Tomb (2014). Other more adult-oriented films for which Williams received acclaim include The World According to Garp (1982), Moscow on the Hudson (1984), Awakenings (1990), The Birdcage (1996), Insomnia (2002), One Hour Photo (2002), World's Greatest Dad (2009), and Boulevard (2014).
On Monday, August 11th, 2014, Robin Williams was found dead at his home in Tiburon, California USA, the victim of an apparent suicide, according to the Marin County Sheriff's Department. A 911 call was received at 11:55 AM PDT, firefighters and paramedics arrived at his home at 12:00 PM PDT, and he was pronounced dead at 12:02 PM PDT."
Watch "The Life & Death of Robin Williams" by ABC 20/20 …
All the rights of ABC's Special Edition of 20/20 "The Life & Death of Robin Williams" belong exclusively to ABC…
The Video was published by gaurang patel on Mar 31, 2017…
https://www.youtube.com/watch?v=zGa8zBvjl_Q
Aliada Restaurant, a TRU Astorian Flavor…