On your next trip to Europe, don't forget to enjoy some of the world's best beaches.
Here, we've assembled a collection of the Ten finest beaches across Europe, tailored to travelers of every stripe. They've all family-friendly beaches with plenty of activities, ocean views and stunning scenery, but beyond that, these places are as richly varied as Europe itself.
1. Navagio, Zakynthos Island, Hellas (Greece)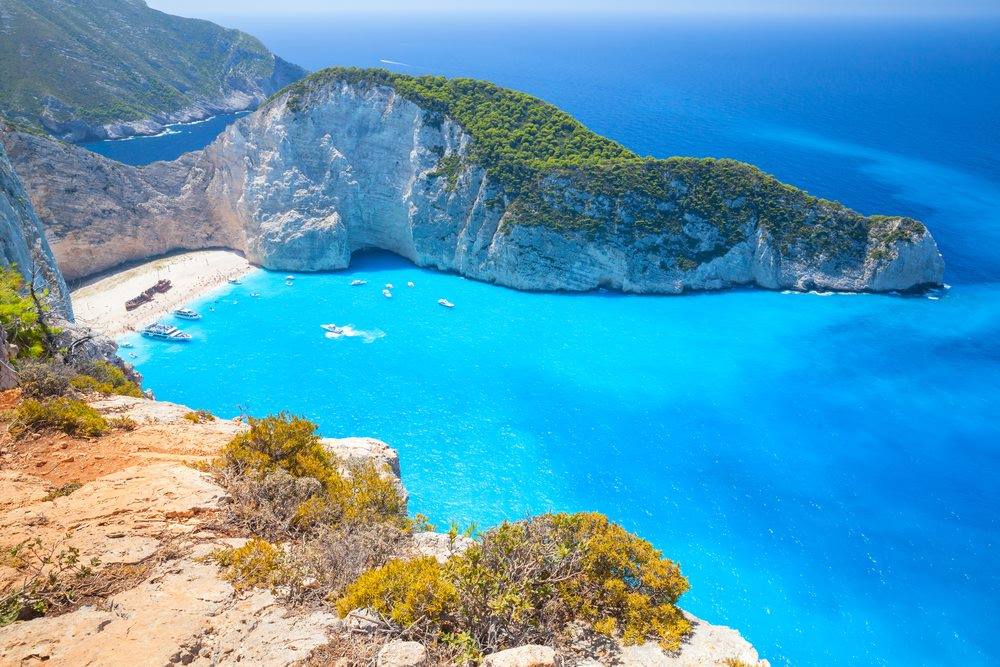 The weathered hull of a freighter that ran aground in the early '80s is the focal point of this famous spot at the island of Zakynthos in Hellas (Greece) The ship now sits in the middle of this crescent beach of this bright blue and green Ionian Hellenic (Greek) island .
Because of the sheer cliffs surrounding the beach, the cove is only accessible by boat… The rusted shell that set against the spectacular natural beauty of Zakynthos Island is a striking sight you need to see in person to truly appreciate.
2. Playa de Migjorn, Formentera, Spain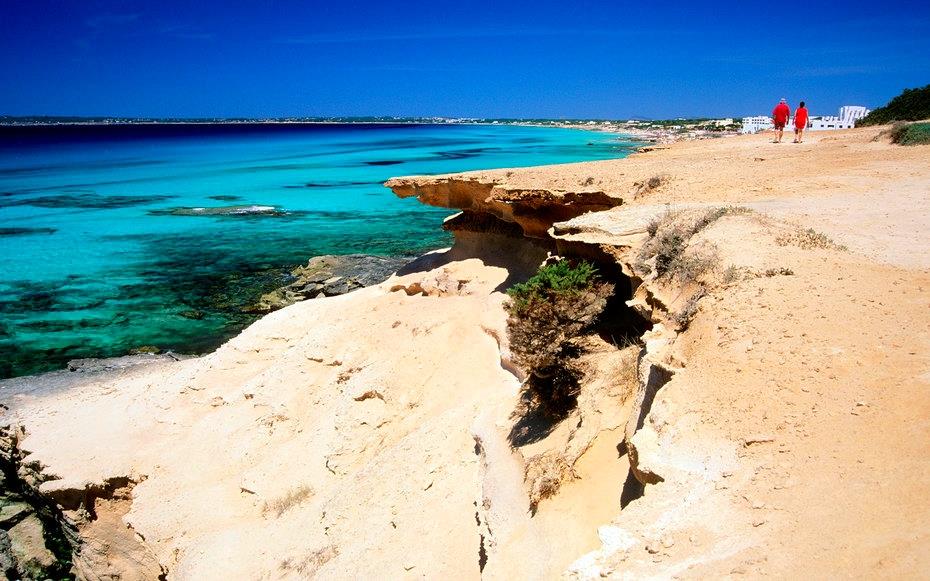 At this Lengthy strip of Spanish Shore you'll find something for everyone… Rent a beach chair and umbrella for the day and take advantage of oceanfront beverage service, join a game of beach volleyball or enjoy the view on a long walk.
Playa de Migjorn – 6 km of soft sand or flat rock. It's very quiet and accommodating space, not overcrowded at all, with turquoise view and relaxing sound of beach waves …
3. Nissi Beach – Ayia Napa – Cyprus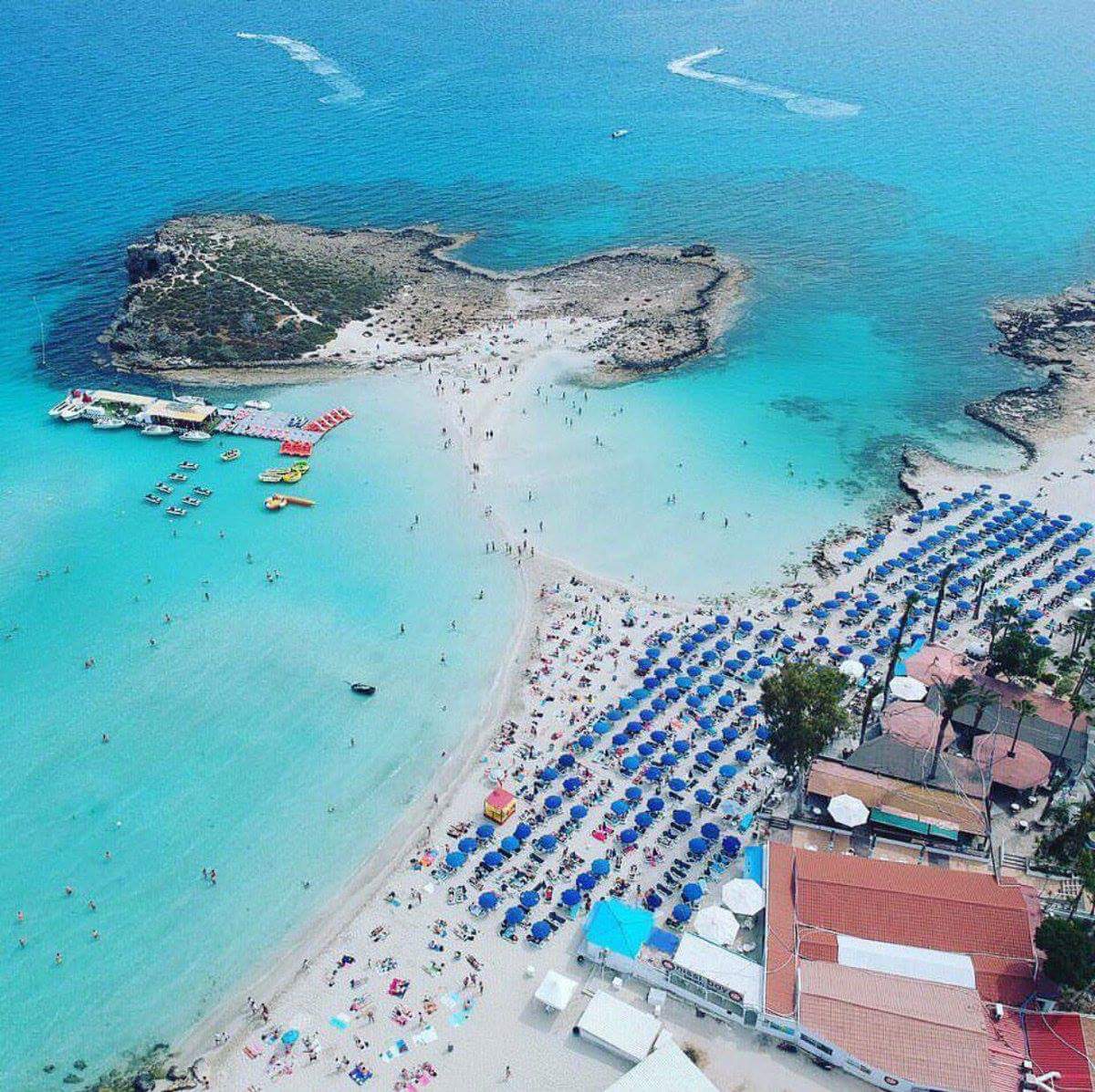 For travelers who hope for a mix of beautiful scenery and a party-ready atmosphere, Nissi Bay Beach is the place to be. A tiny strip of soft, pale sand divides two sections of pale blue shallows, ensuring picturesque views no matter where you set up camp. And Nissi Bay Beach Bar is ground zero for the region's nightlife: The hotspot hosts a rotating list of foam parties, DJs, and summertime bacchanals, making it a major draw for tourists hoping to spend all day in the sun and all night partying on the oceanfront. 
The beach stretches for 500 metres and the water is clean enough for the beach to have been awarded blue flag designation. The beach, which runs the length of its own cove, takes its name from the small islet of Nissi (Greek: Νησί) located close to the coast. The uninhabited islet can be easily reached on foot through the shallow waters and its location provides a good shelter for the rest of the beach. The islet is covered with low-level local vegetation.
Info Taken by: travel andl eisure and Wikipedia
4. Calanque d'en Vau, Cassis, France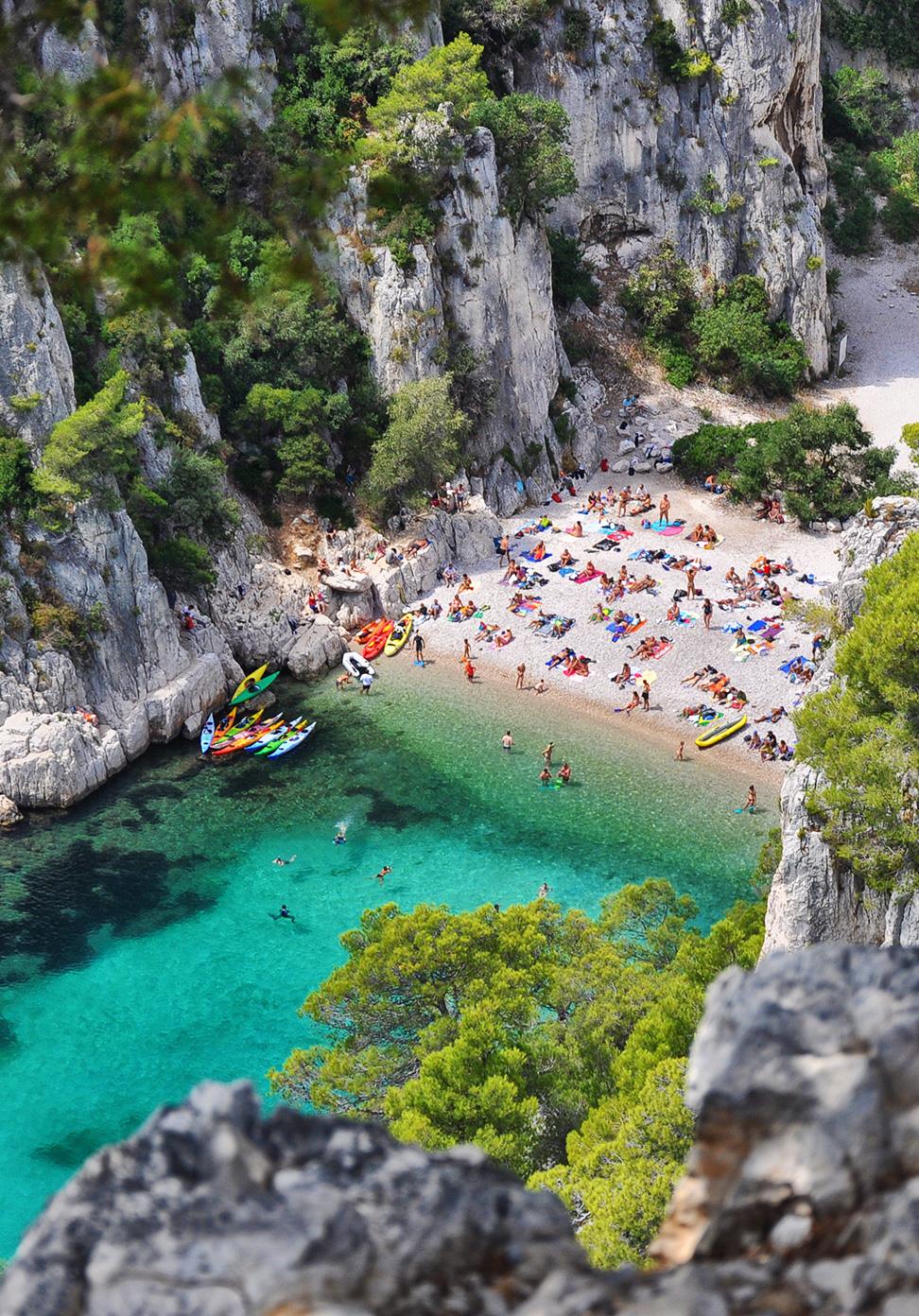 If you are the Adventurous type, then you can't miss this secluded spot on France's southern coast: It's only accessible by boat or two-hour hike, and the effort it takes to get there makes the end result all the more appealing.
Similar to our choice #1 (Navagio Beach at Zakynthos Hellas -Greece-) Calanque d'en Vau, Cassis in France is tucked at the end of a long inlet, and this beach is surrounded by massive, craggy cliffs, and the visual contrast of bright blue Mediterranean against the white limestone makes the whole spot feel like something from a dream.
Info Taken by: travel and leisure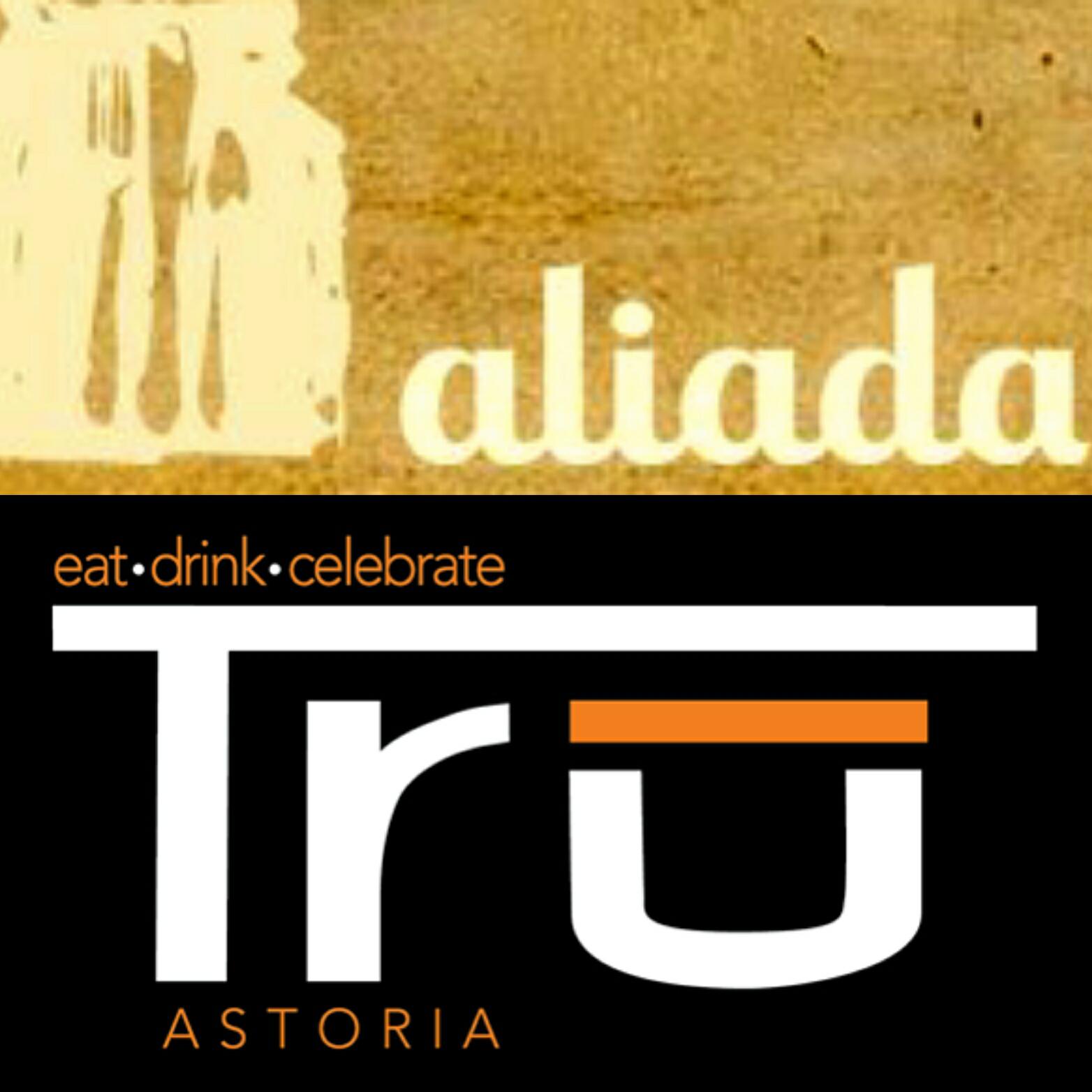 5. Rabbit Beach, Lampedusa, Italy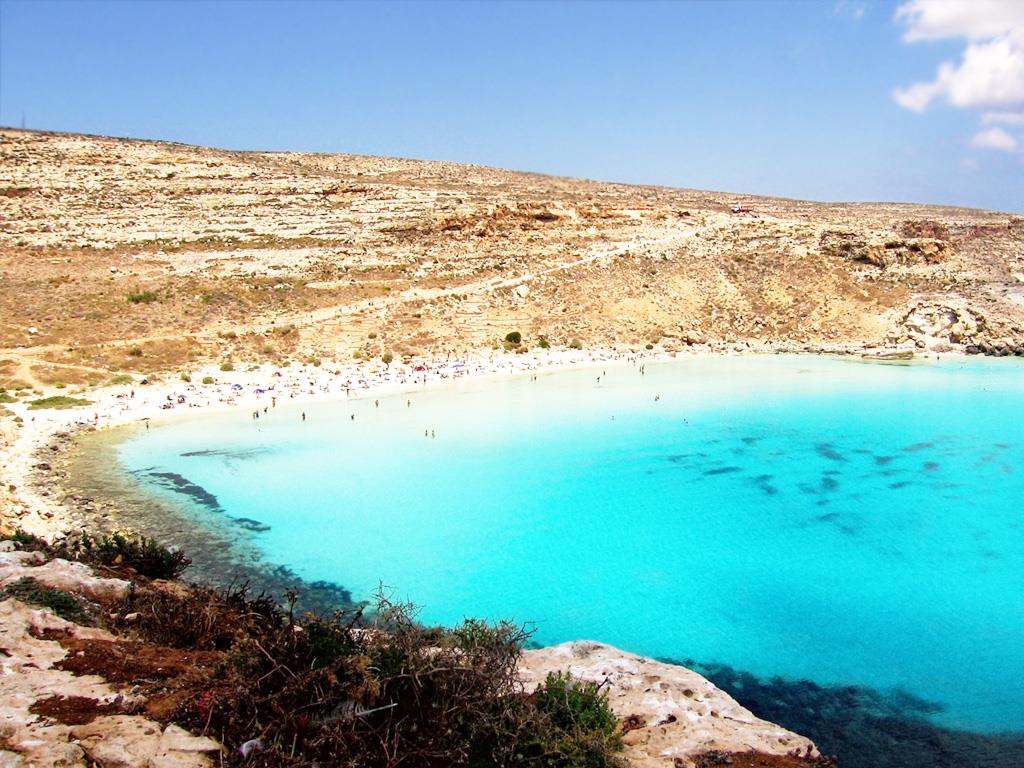 One of the most beautiful beaches in the world, but its remote location—100 miles off the Italian coast, tends to dissuade all but the most intrepid of travelers.
Located on the island of Lampedusa, next to the tiny Isola dei Conigli (or "Rabbit Island"), Rabbit Beach is set in the Mediterranean Sea and paints an exceptionally beautiful picture with the white sands being lapped by the azure water.
For those who make the journey, there's ample reward: the water is shallow enough to wade far out into the bay, and it's reliably calm and clear, making it a haven for swimmers and snorkelers. Keep an eye out for sea turtles…
Info Taken by: Italy villas and  travelandleisure
6. Elafoníssi Beach, Crete, Hellas (Greece)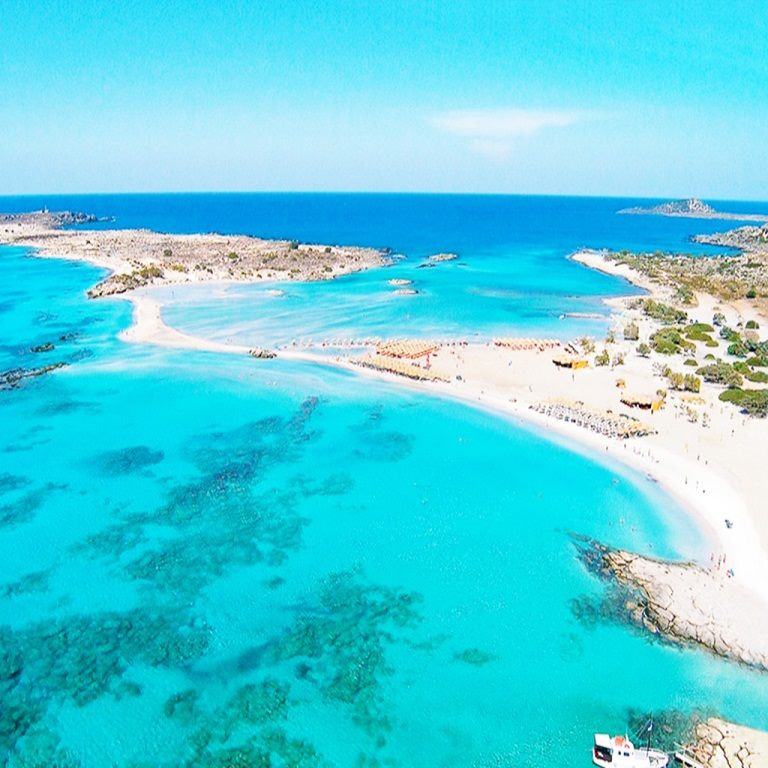 Elafonisi is located 76km west of Chania and 5km south of Chrysoskalitisa Monastery, in the southwesternmost tip of Crete. Elafonisi is an oblong peninsula, which often breaks in two parts by water giving the impression of being a separate island. Elafonisi is a Natura 2000 protected area. The island is full of sand dunes with sea daffodils The endangered loggerhead sea turtle and several more rare animals and plants find shelter on the island; it is strictly forbidden to remove any plants, animals, shells and sand from the area.
Exotic beaches with white sand and turquoise water, reminding of the Caribbean, are formed on either sides of the peninsula. The sand is pinkish in many places, taking its color from millions of crushed shells. Near the breaking point of the peninsula, the sea water does not exceed 1m in depth, creating a small lagoon, ideal for children. You can easily cross the lagoon in order to reach the opposite site of the peninsula, while carrying your staff with you, because the water is very shallow there.
Info Taken by: Cretan Beaches
7. Playa Sa Caleta, Ibiza, Spain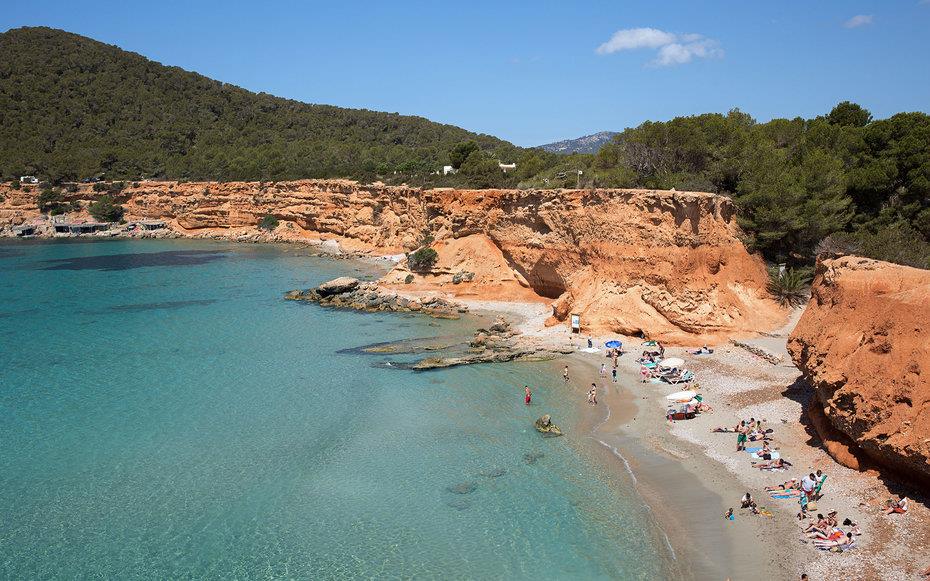 Playa Sa Caleta is Located at the southern coast of Ibiza, close to airport and 10 minutes drive from Playa d'en Bossa… The beach of Sa Caleta, also named Es Bol Nou, is in an absolutely beautiful setting. The beach is backed by dramatic red cliffs, creating a feeling of seclusion compounded by its horse-shoe shape. This sandy beach has very shallow, clear water, making it ideal for families and younger children, and also a great spot for snorkelling. Sa Caleta is very popular with the locals at the weekend and, being only small, it can get very full.

This picturesque cove, lined with rustic fishermen's sheds, is also home to the ruins of the first Phoenician settlement on Ibiza dating back to 654 BCE. Declared a world heritage site in 1999, it is free to look around with plenty of historical information available. Walk up to the top of the cliff on the left hand side.
Info Taken by: Ibiza Spotlight
8. Zlatni Rat, Brač, Croatia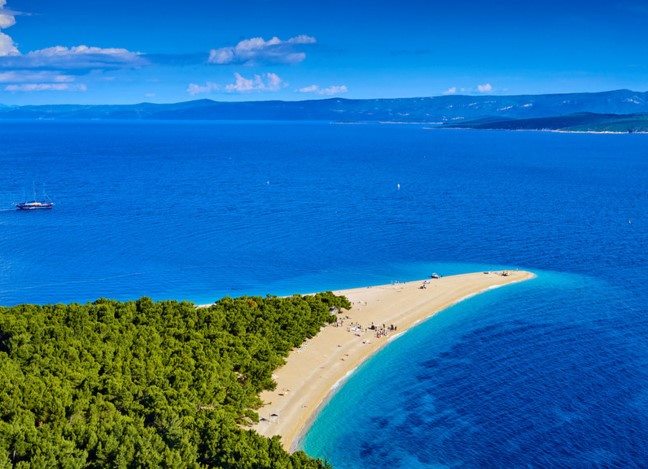 A steep triangle jutting out into the sea, Zlatni Rat's unique shape means even more sandy surface area for sunbathers. The natural beauty here is plentiful—turquoise sea, dark green spit of forest, bright white beach—and it's a haven for active types, since water sports abound. Take a windsurfing class, rent a paddleboard, or just snorkel in the bright, pristine waters. And with playgrounds, snack kiosks, and lifeguards on duty across the beach, it's the place to go if you're looking for a family-friendly Croatian getaway.
Info Taken by:  travel and leisure
9. Durdle Door Beach, Dorset, England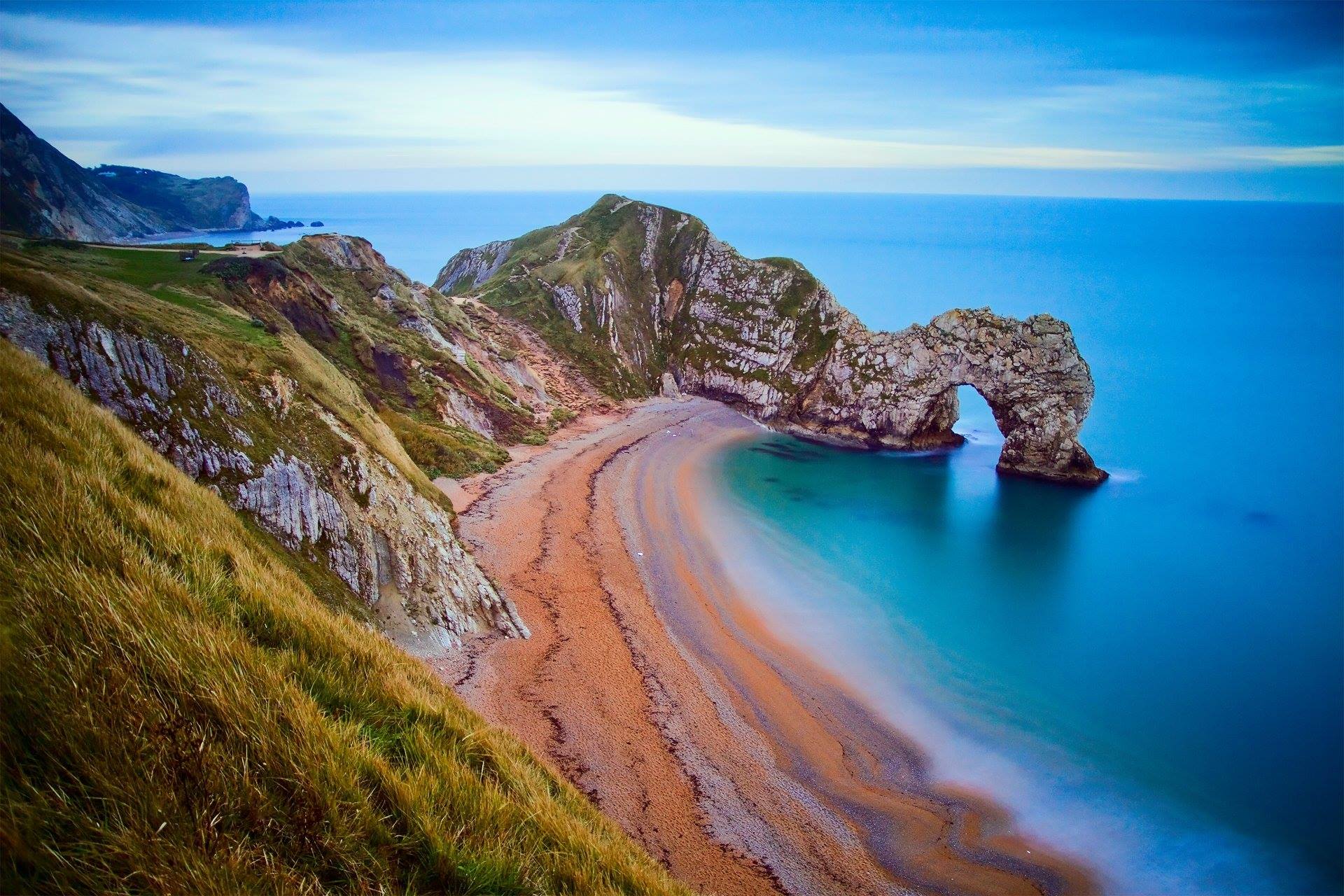 The U.K. isn't a typical stop for beachgoers, but the striking scenery at this Dorset coastline makes it a must-see. In the summertime, swimming in the shadow of Durdle Door—a massive rock arch that plunges into the sea—is an otherworldly experience. And when temperatures start to dip, a hike along the cliffs with Dorset's rolling green hills on one side and the sweeping ocean views across the rugged Jurassic Coast on the other is something you won't soon forget.
Info Taken by:  travel and leisure